Using Experience Commerce to Drive Sales and engagement
2018 marked the 130th anniversary of the English Football League (EFL) creation  by William McGregor who was one of the key chairman of AVFC. Also, AVFC teamed up with a global leader in performance sport garments and premium menswear brand, "LUKE 1977", to deliver an innovative and technical kit for the 2018/2019 season.
This partnership allowed Aston Villa to provide fans with a kit that has resonance with its Birmingham roots and ultimately develops its engagement with the local community.
For these special occasions, AVFC was willing to create a ground-breaking kit launch that would engage with its existing fanbase as well as with a wider audience.
Agency:
Isobar
Experience strategist:
Jonathan Lovatt-Young
We developed a brand-new digital platform to launch the club's 2018/19 season kit, demonstrating their commitment to digital innovation.
The entire canvas was an infinite scrolling pane, with islands of content – just from Luke1977, history, influencers, brand campaign to design rationale. These islands were continuing to repeat.
On move, the canvas zoomed out, feeling fluid without an overlay checkerboard feel to it. On over a tile, movement was experienced through a ken burns effect. On selection the detail content was loading featuring crisp animation techniques of zooming, panning and transparency to bring assets on to the stage.
All overlays allowed the user to buy, linking securely and directly to fanatics store.
Moreover, the experience was solely accessible via a QR Code in the shape of the club's iconic crest, making our platform the only place where fans were able to view the brand-new kit until 11am on Monday July 9th.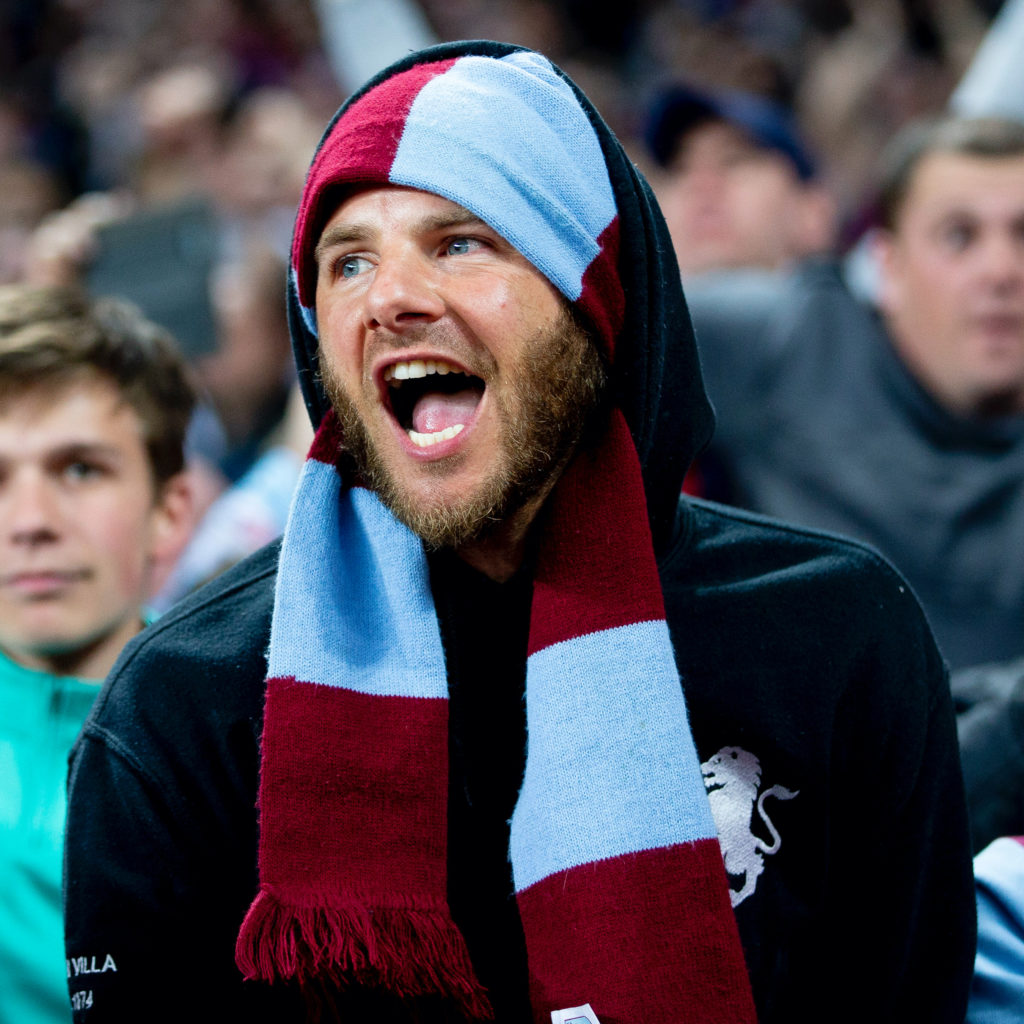 I was the lead UX and UI designer on this campaign.
I starting with running a workshop to capture requirements, objectives and define target audiences.
To help the client better define their needs and identify the desired outcome in terms of deliverables, I wrote the creative brief that they had to sign off before starting the work.
Based on the audience groups that we defined during the workshop, I have plotted out user journeys and experience maps to identify the most efficient flows.
Then, I have designed a UI concept and compelling animations that I also brought to life using 'Principle for Mac' to get it signed off by the client.
Finally, to ensure the highest quality of the final deliverables, I have worked very closely with the development team who was based in Pune, India.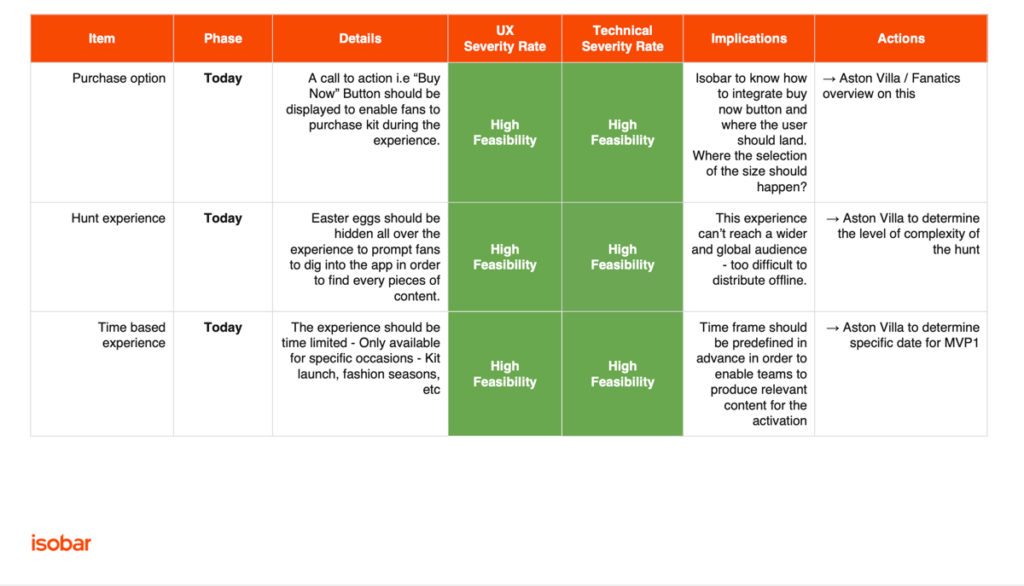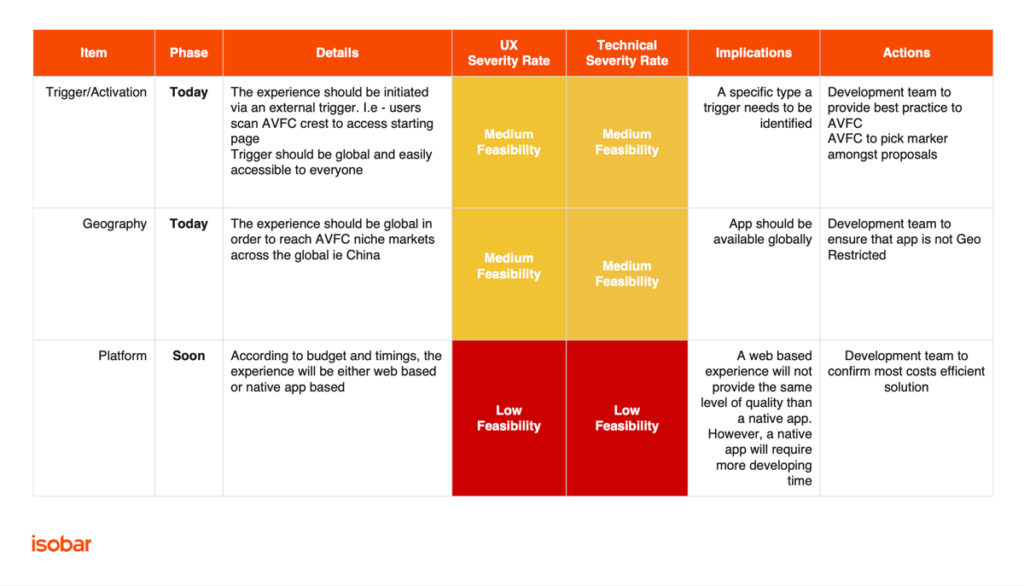 Snippet of the creative brief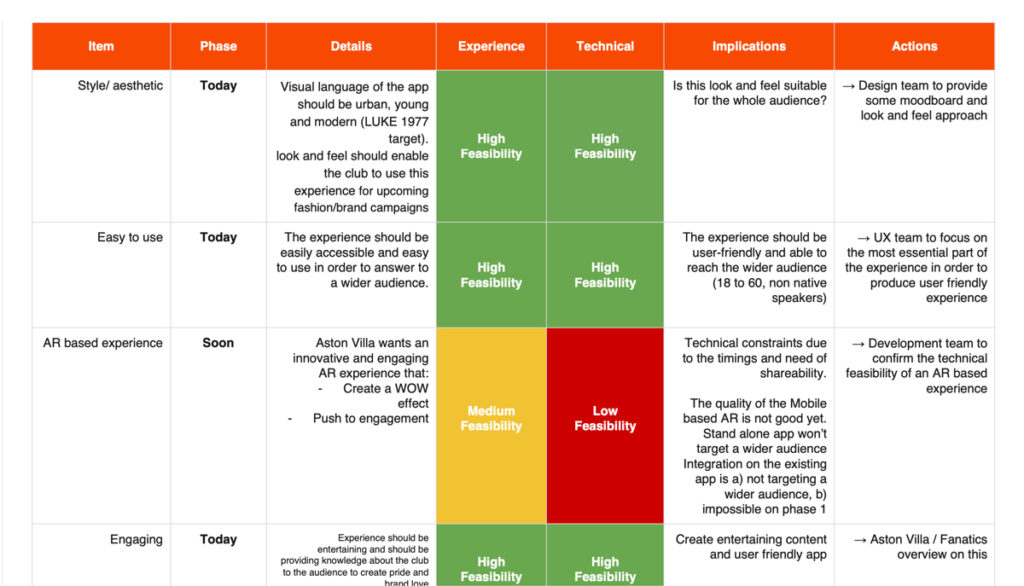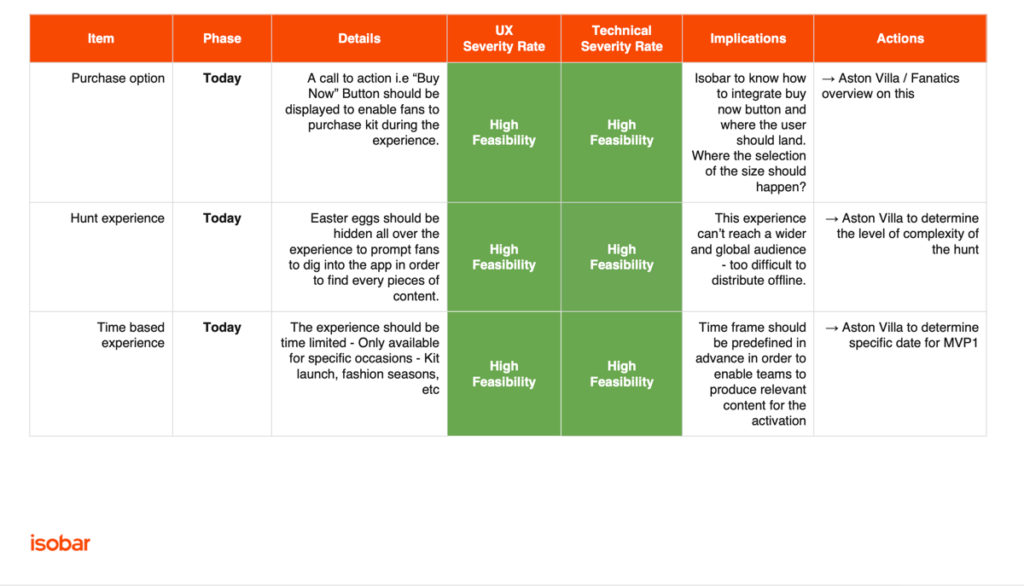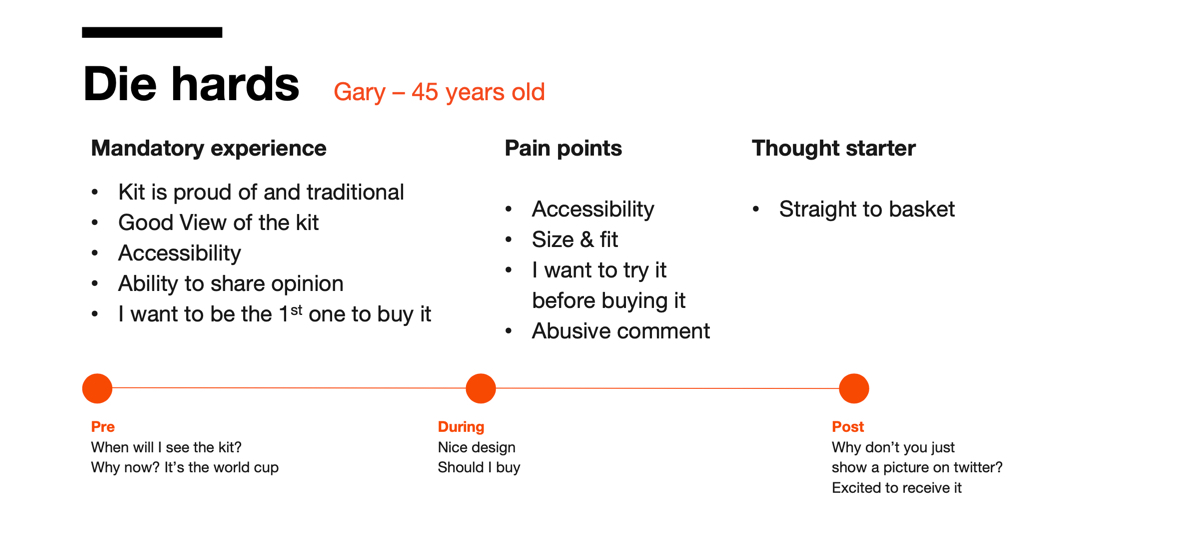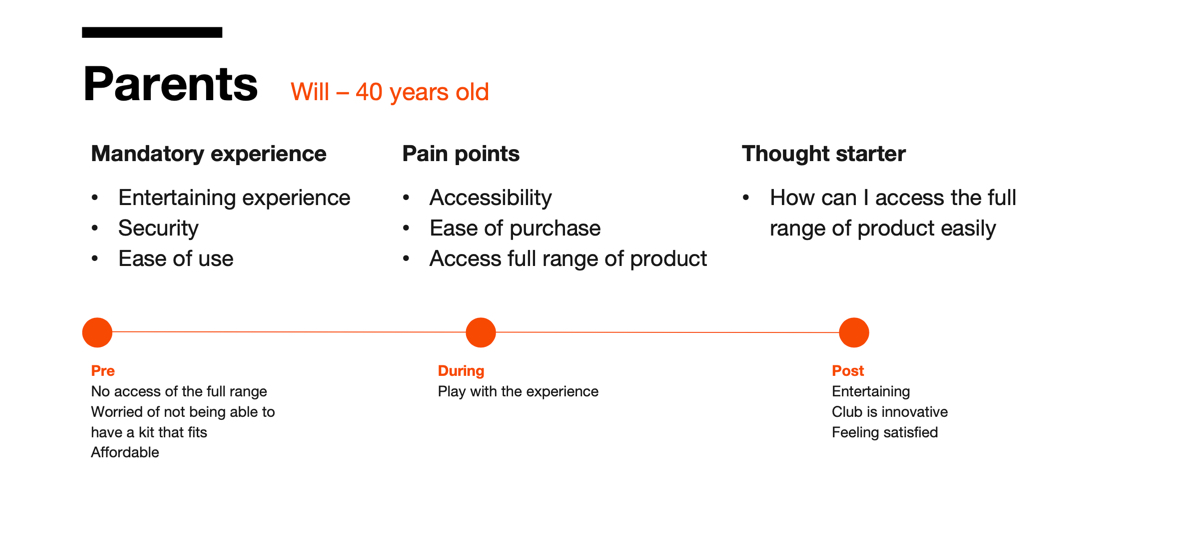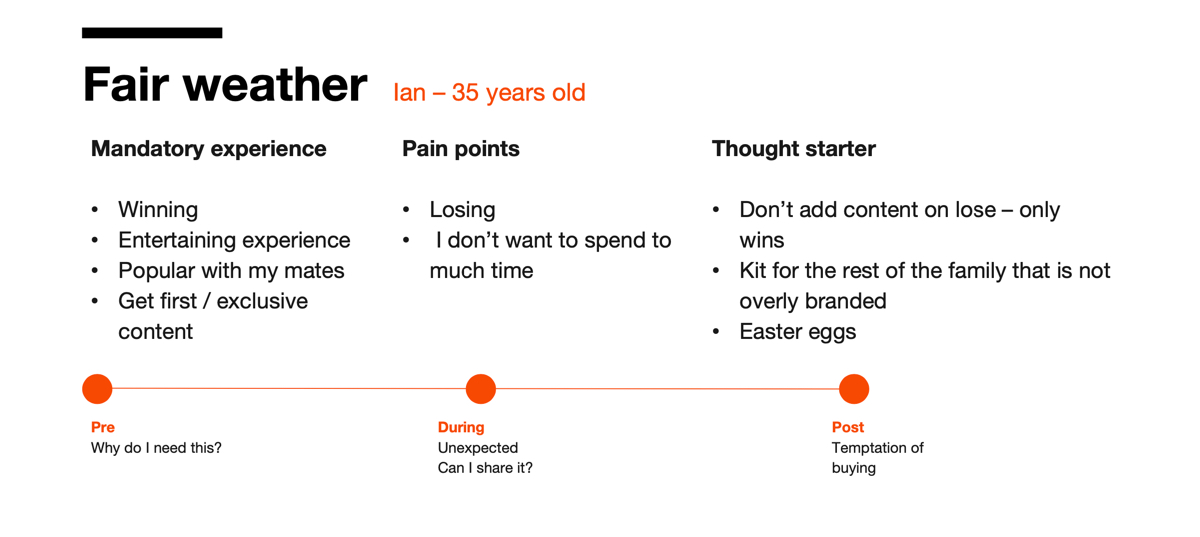 Selection of personas developed for the project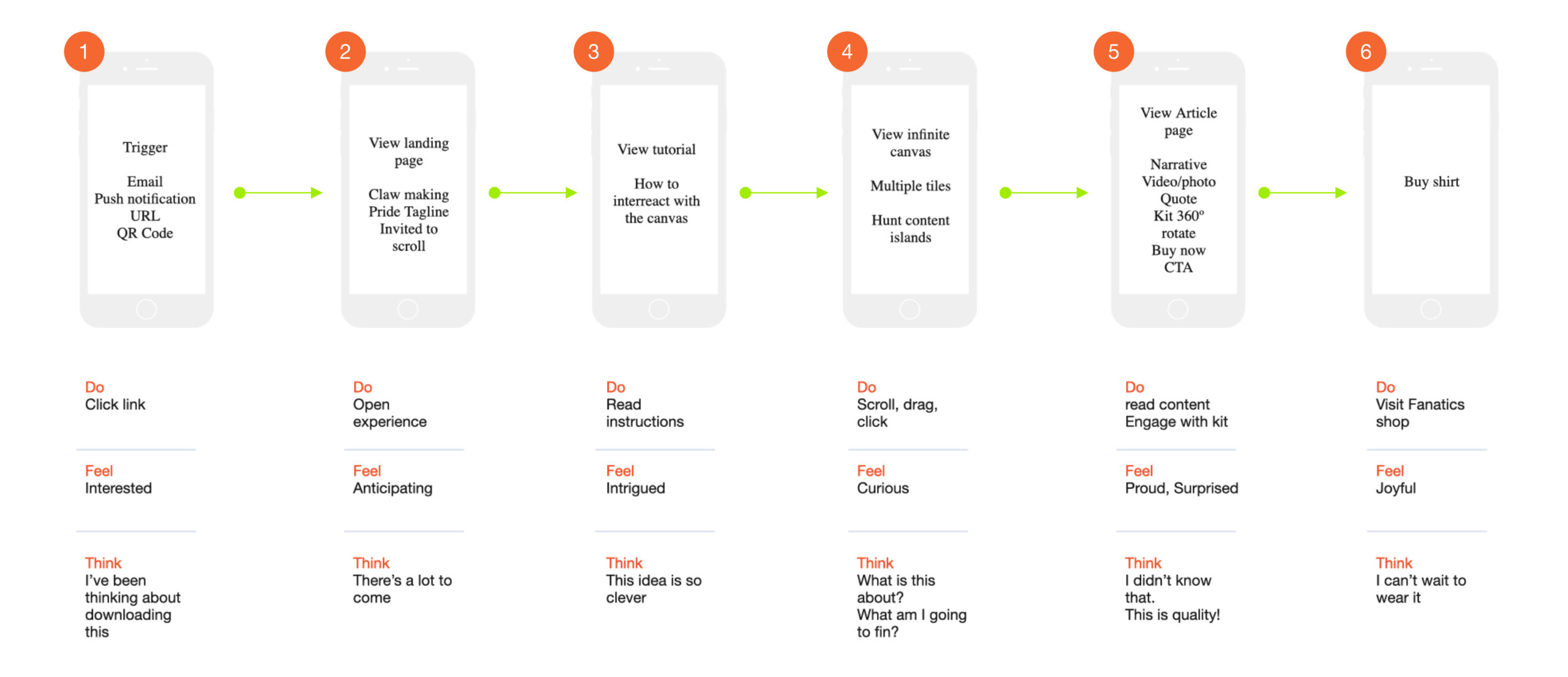 Selection of wireframes developed for the project
Interactions were designed on 'Principle'
The campaign generated a 750% sales increase, outperforming the last five seasons. Traffic increased year on year by 58% and resulted in 95% positive sentiment across social media. Over 50k users spent more than four minutes on the digital platform.