Create a more human customer centric experience
The leading international money transfer company, Western Union, contacted isobar as their online platform was underperforming.
As the website remained unchanged for several years, it was not offering any mobile optimised experience leading to a high bouncing rate.
Agency:
Isobar
ECD:
Simon Gill
To address this issue, we designed new optimised product pages across multiple regions for both Desktop and Mobile.
Also, we challenged how Western Union was speaking to the average consumer by being more streamlined and by having a more user friendly copy without corporate jargon and complex expressions.
Then, we defined a new SEO strategy to increase website referrals but also to improve the use experience and usability by bringing the website in the top positions when looking for keywords.
Finally, we had to rethink the overall content of the website from visuals to copy to make it more accessible and engaging for the consumers in order to boost conversion rates.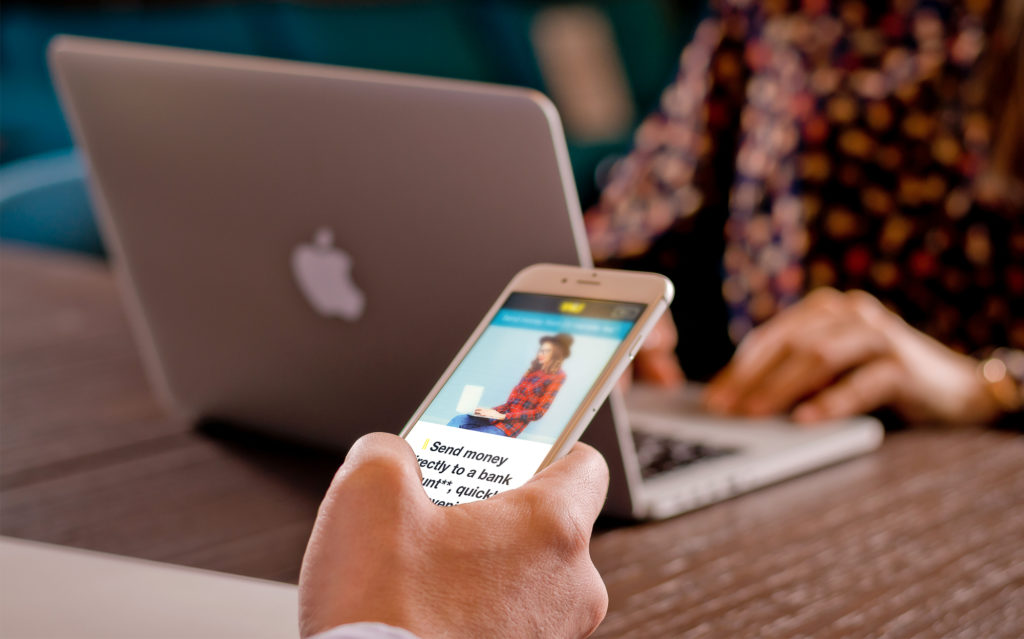 As a UI designer, I worked closely with the strategy team to redesign the user interface of key pages of the website, for both desktop and mobile and across multiple regions in the world with key markets such as India, Nigeria, Mexico, China etc…
I also developed a modern iconography suite to simplify the message delivery and enhance the new layout.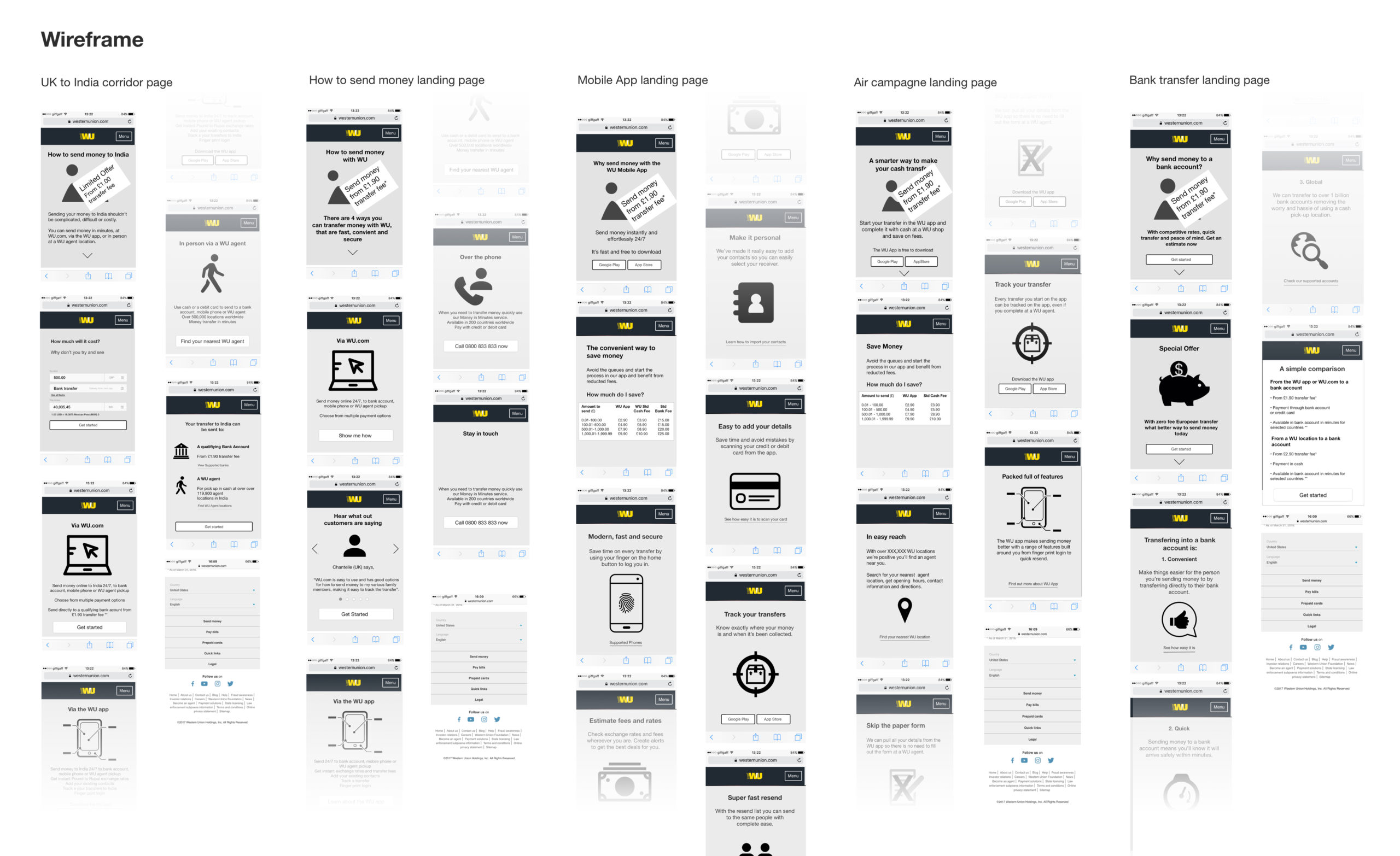 Because Western Union was failing at delivering a good mobile experience, the platform was registering a high bouncing rate.
For that reason I decided to take a mobile first approach on this project, to ensure that mobile users needs were always kept in mind while designing the interface.
Initial results were so strong, the pages were rolled out across additional markets
Test results (against existing non-responsive pages):
Mobile app page

Increased click to app stores by 21%
Increased app installation by 15%
Increased mobile app transfers by 38%
Corridor page

Increased registration by 48%
Increased transaction by 27%
Revenue uplift 48%
Principal uplift 83% (bu unique user)